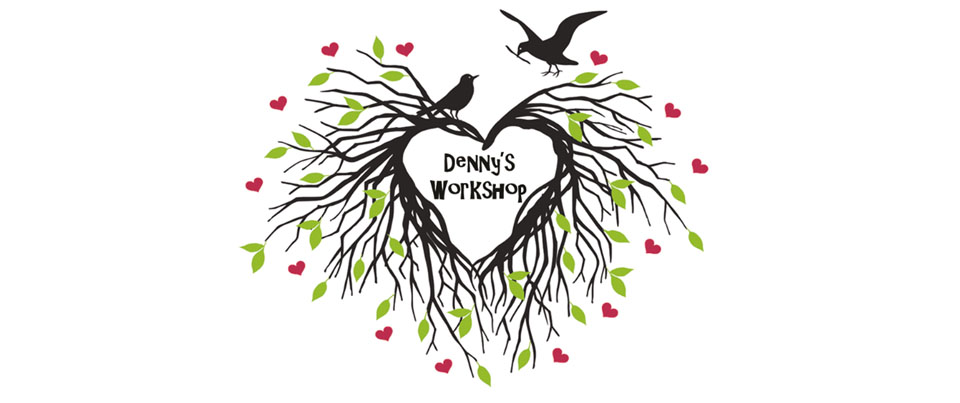 ---
Denny's Workshop
Denny's Workshop & Store is every artists and 'wanna-be' artist dream location, a place to explore different kinds of art – from clay to mosaics to paper-marbling and more. Both beginners and experienced students can feel comfortable as they investigate textures, colors, and mediums as they self-express. Additionally, it is place to bring friends, form a group or make new friends.Sign up to learn more or call to pop over and visit our store and see our workshop. Gift certificates in any denomination available.
Nestled on the beautiful hillside of Helvetia, the spectacular view is enough to begin the inspiration you need to relax and create.
In the gift store, unique products and hand crafted items are available year round, including Lavender products grown right there on the farm!
Courses & Classes - Year Round

Featured Classes/ Workshops
Glass on Glass Mosaic Birds and Blossoms Workshop
Polymer Clay Tile Making and Tempered Glass Mosaic Techniques
Watercolor Course
Intro to Wood Burning
Radical Dimensions in Glass
Mosaic Mural Workshop
Leather Leaf Class
So much more.....
Art & Crafts For Sale
Glass Art
Paintings - various medium
Mosaic's
& so much more...
Denny's Workshop Location
How to Connect:
Visit Denny's Workshop website to schedule a class.
Contact Denny with questions by phone or via email.
Denny's Workshop will contact you with further details.
Cash and Card - accepted at this location.
---
Contact: Denny
Phone: 503-866-0180
Email: i
nfo@dennys-workshop.com
Dennys-Workshop.com
Facebook:
Denny's Workshop